Follow these steps to log in at code.org with your email account.
Step 1: Go To Code.org
Open Google Chrome and type in code.org in the URL (Address) bar. Don't forget to double-check your spelling and press the Enter key afterwards.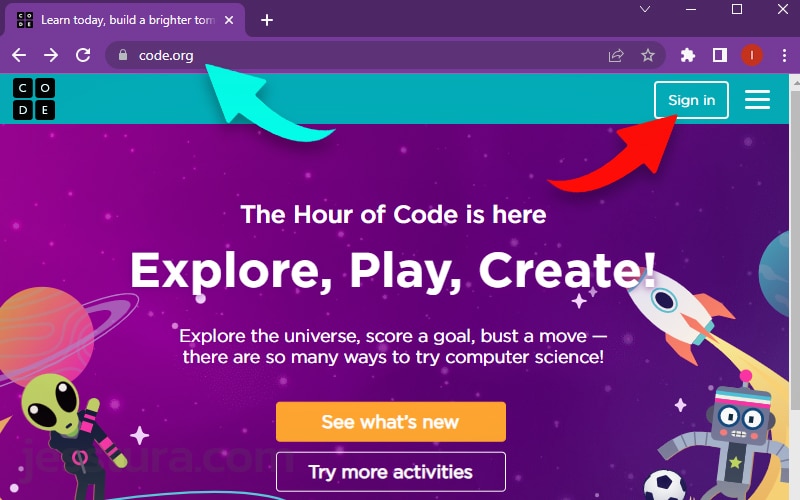 Then click Sign In (pointed by the red button).
Step 2: Click the Red Google button
Click the 'Continue with Google' red button.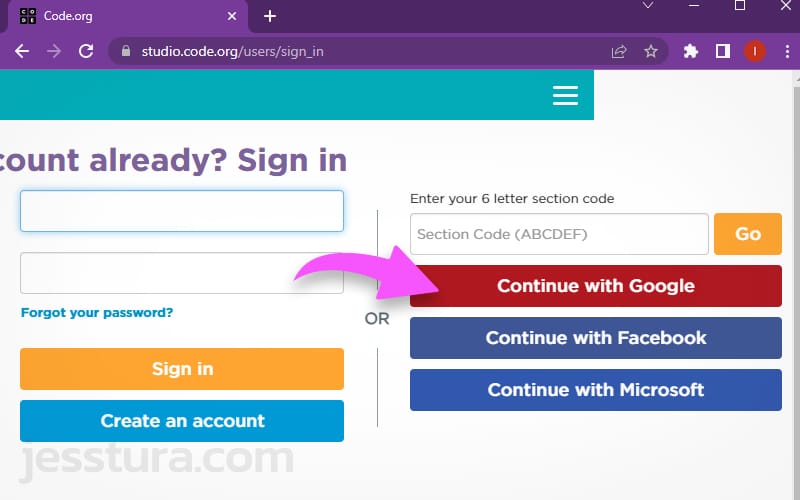 Step 3: Select your email account
Click your school email account. You might need to type in your password, or choose a city, or select English as the language, or type in your age. Just answer what is needed.
That's it. You will know that you are successfully logged in once you see your name on the upper right side of the screen (pointed by the red arrow below).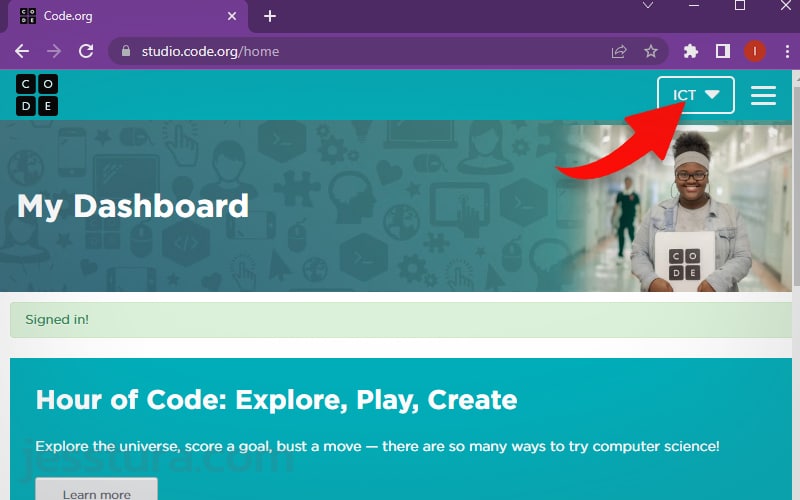 ---
Here's how to find the assigned games in code.org
In case you cannot see the game you need to play on the screen when you logged in, you can do the following to search for the specific game in code.org.
Step 1: Go To 'My Dashboard'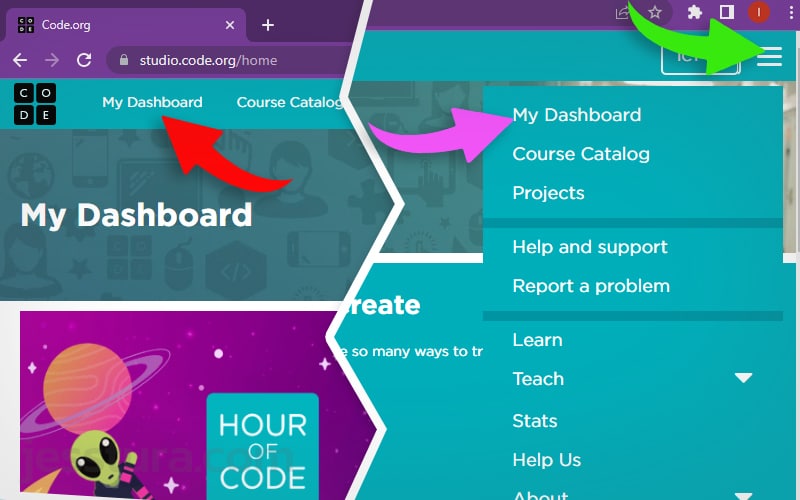 Step 2: Go To 'Hour of Code: Explore, Play, Create' section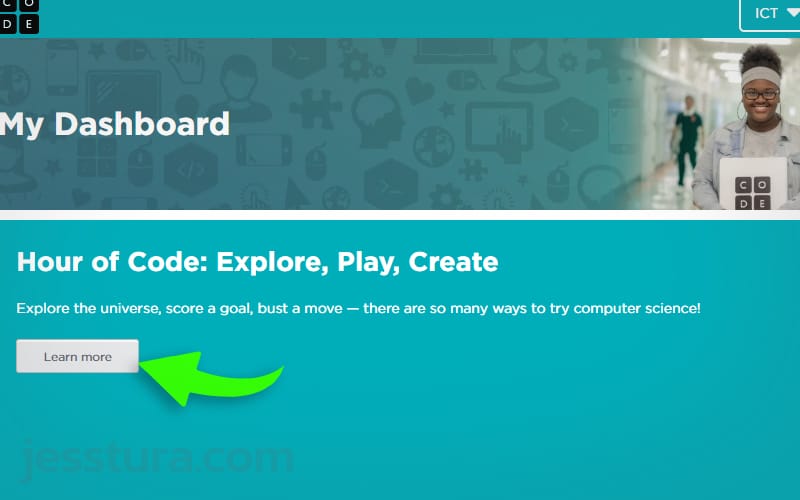 Step 3: Click 'See More Activities' if needed
In case you still cannot see the game from the short list, click 'See More Activities'.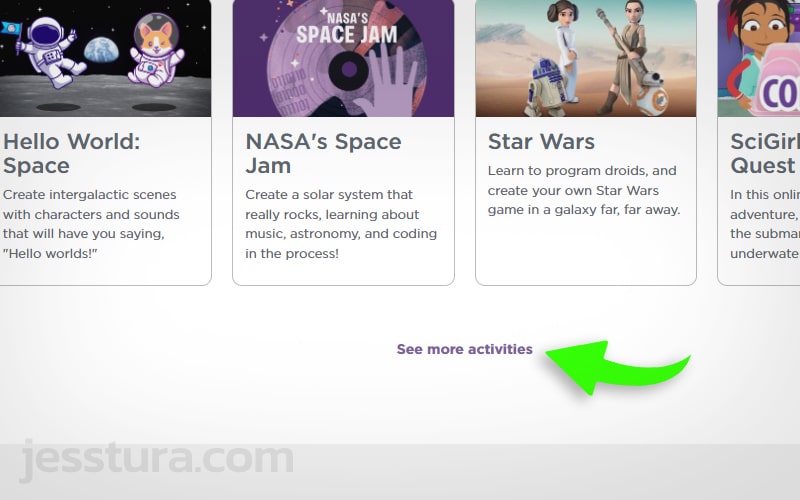 Step 4: Search the game
Use the Search box (pointed by the red arrow) to search for the game. Make sure to type the correct spelling of the game you are looking for.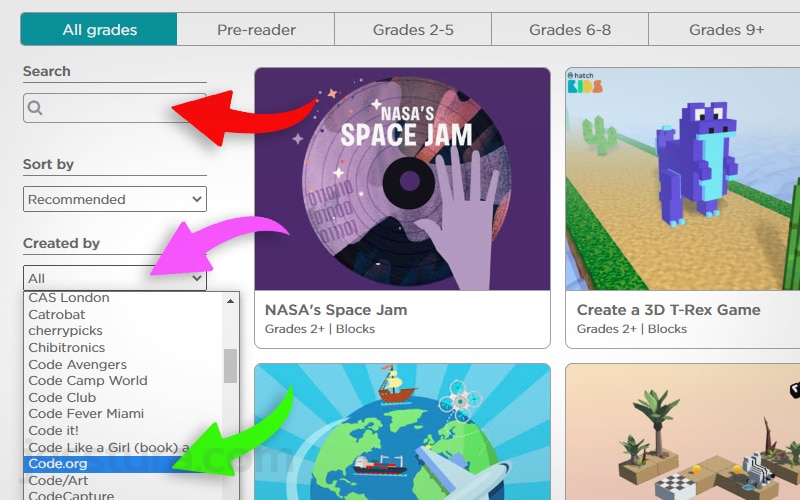 Have fun with code.org!