The Scratch program above shows an example of a program interacting with the user.
It is a simple program making use of the following Scratch blocks:
Say
Switch costume to
Change size by
Ask and wait
Answer
Join
Switch backdrop to
Wait
Set size to
When Green Flag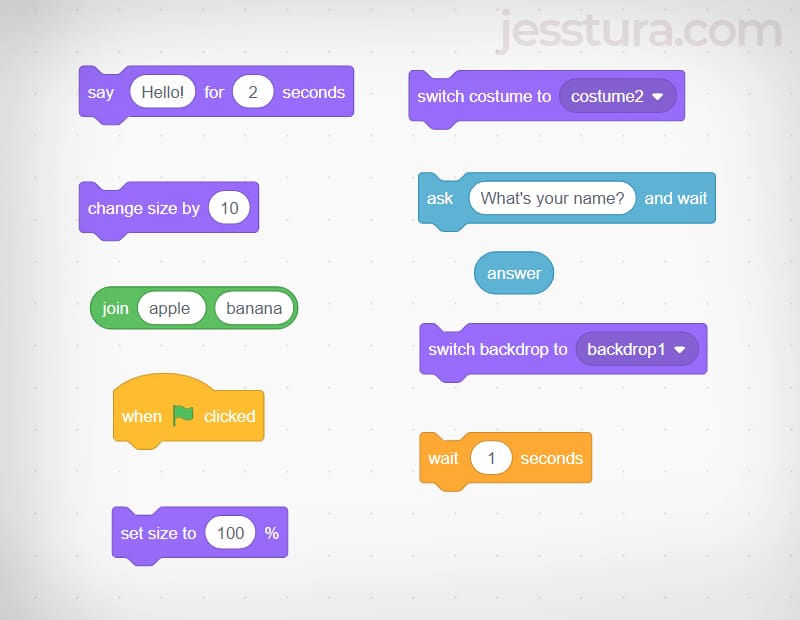 Would you like to make similar Scratch program like this?
Put the link of your work below in the Comments section.