Here's how you put an image in a Google Docs file.
There are many ways to put an image in the document. You can search for stuff on the Internet without going away from Google Docs, and that is through the Search the Web functionality of Google Docs. We'll use the Search the Web in this post.
The example here works with bigger screens such as with laptop and desktop. If you are using an iPad or smaller screen you need to download the images first using Safari or Google Chrome and save the files in the Photos app.
Step 1: Click Insert > Image > Search the web.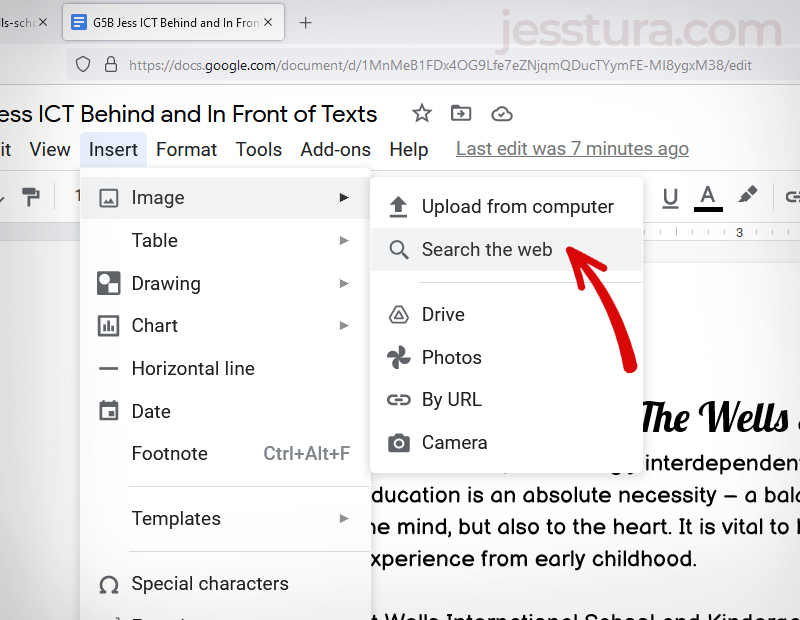 Step 2: Type the name of the photo
Next is to go to the Search box, then type the name of the photo you are searching. Press Enter when you're done.
Step 3: Select the photo.
You may select multiple photos at once, too.
Step 4: Click Insert.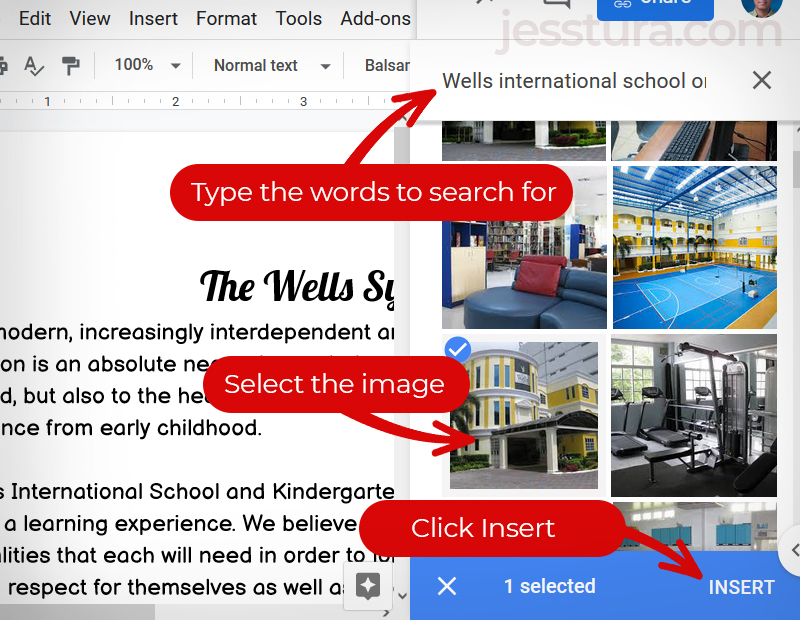 That's all!
You may want to check the tutorial on how to position the image within the document by clicking here,
Or you may want to learn how to put the image behind the text and darken it a little bit.